There are a ton of good reasons to attend my book launch at 2pm this Sunday (at The Book Grocer in Northcote), but one of the biggest is for the door prizes! First prize is this unique Charlie Weatherburn canvas print: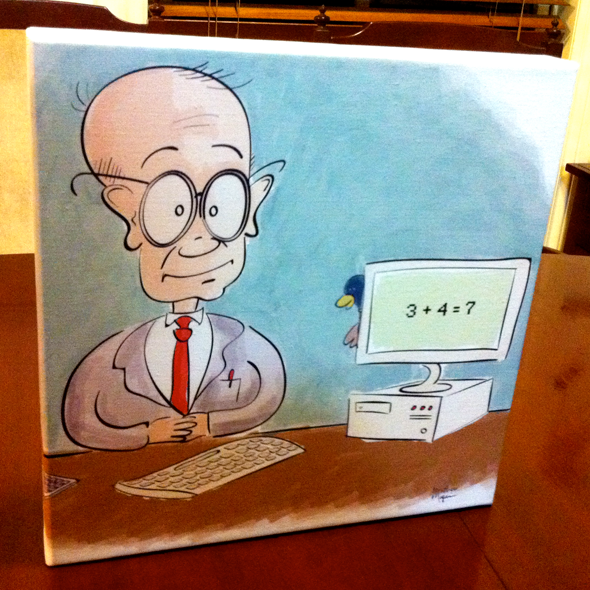 The canvas is mounted on a timber frame that measures 30cm x 30cm, and depicts Charlie at his desk. The image is taken from the first page of my children's book, Charlie Weatherburn and the Flying Machine.
Here are the other reasons you should attend:
Second prize is a signed copy of the book
There will be beer and wine provided
I'll be doing a reading, and signing and selling copies of the book
Musical entertainment for the kids (including Jodie Whitehurst singing an original song written inspired by the book!)
It's free!
What more do you need? RSVP on the Facebook event page or by email to hello@charlieweatherburn.com.